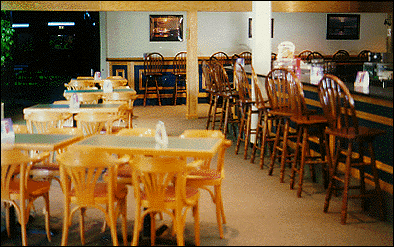 Hungry? Thirsty?
Summer visitors can enjoy food and drinks in the snack bar, while still keeping an eye on those sharks!
By now, summer or not, you may be thinking you'd like to come back and bring a friend. We are open year round, seven days a week.
As you sit and enjoy your snack and beverage, know that this Forty Fathoms banquet room is available to rent for any special occasion!
We hope you have enjoyed this very small taste of the Maine Aquarium!